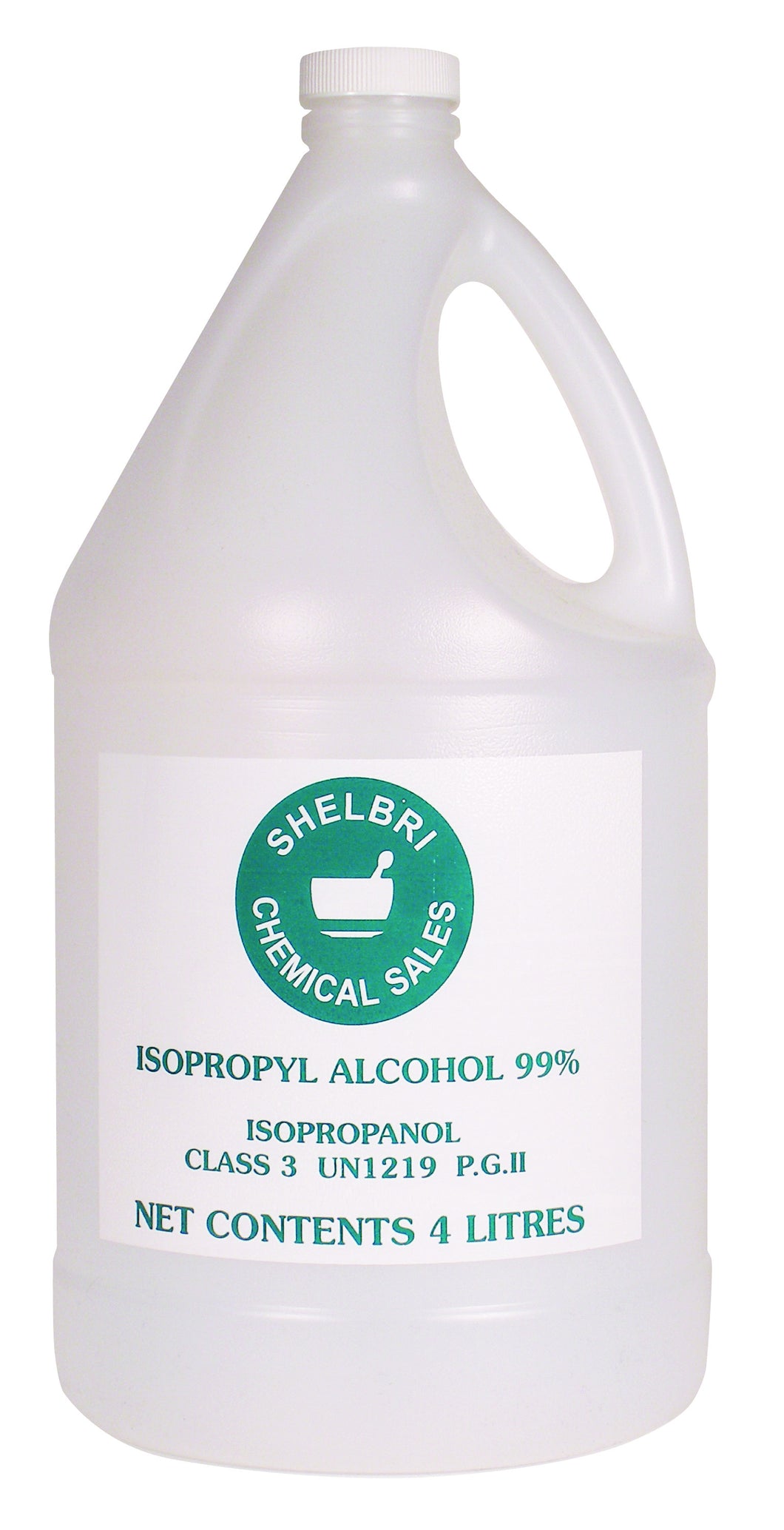 Isopropyl Alcohol 99% Horse Supply antiseptic for Horses and dogs (4x4L)
Regular price $165.00 Sale
Isopropyl Alcohol 99%, Skin antiseptic for dogs and cats, Topical rubefacient for muscle stiffness, Removes excessive perspiration in horses. IPA USP
Indications: Topical antiseptic for Cats, Dogs, Exotic Animals, horses, cattle, sheep, goats, and  swine: as a germicidal agent, but does not destroy bacterial spores. Rubefacient: as an aid to relieve muscle stiffness or excessive perspiration in horses.
Dosage and Administration: Antiseptic for cattle, swine, goats, sheep, horses, cats, dogs and exotic animals: Apply topically a solution of Isopropyl Alcohol, USP diluted at a final concentration of 70% (4.1 mL of sterile water to 10 mL of Isopropyl Alcohol, USP). Rubefacient for horses: apply full strength topically up to 3 times daily and for a maximum of 3 consecutive days. Rub in well.
Cautions: For external use only. Avoid contact with eyes, eyelids and mucous membranes. May be poisonous if taken internally.
Storage: Store at or below 25oC. Keep from freezing. Keep container tightly closed and away from open flames or spa
DOMINION VETERINARY LABORATORIES LTD.
1199 SANFORD STREET, WINNIPEG, MB, R3E 3A1
| | | |
| --- | --- | --- |
| Telephone: |   | 204-589-7361 |
| | | |
| Fax: |   | 204-943-9612 |
| Website: |   | www.petware.ca |
| | |
| --- | --- |
| | Every effort has been made to ensure the accuracy of the Dominion information published above. However, it remains the responsibility of the readers to familiarize themselves with the product information contained on the Canadian product label or package insert. |